Greetings Beloved,
Allow me begin by extending my sincere appreciation for your continued support towards this ministry. We are truly grateful and value your partnership. Calvary greetings from the staff, volunteers and the entire board of Directors. We pray the good Lord has kept you well and preserved you by His grace.
It's with great pleasure that I bring to you this report concerning our ministry programs for the month of March across the county.
The church planting program is a ministry programs initiated to equip an ordinary believer to affect, impact and transform communities by equipping them with good knowledge of the Bible, practical skills, envisaged for Church Planting to plant living Churches in their communities through a five module training encompasses Evangelism, Discipleship, Membership, leadership and Worship/Multiplication.
This year having launched a second training program early march bringing the number of the training programs to two, with 41 church planters currently undergoing the training program.  4 churches have so far been planted through this program this month. A total of 866 have been reached with the gospel and 207 surrendered their lives to Christ including 53 inmates from the outreaches in communities, prison and two refugee camps of Kyangwali and Rwamwanja . 103 baptisms conducted and various Christian materials including discipleship materials, tracts and children booklets distributed
103 children and youth workers were trained this month empowering the leaders with skills on reaching, equipping and discipling youths with knowledge pertaining to godliness and right living in communities where violence and crime have taken a toll and churches have been less effective to reaching children and youth with the Gospel.
A total of 3,215 pupils in 8 schools have been reached through the school outreach programs of which 987 surrendered their lives to Christ.  Three discipleship groups have been established in 3 of the 8 schools reached. A total of 313 pupils and high school students are being discipled through these programs.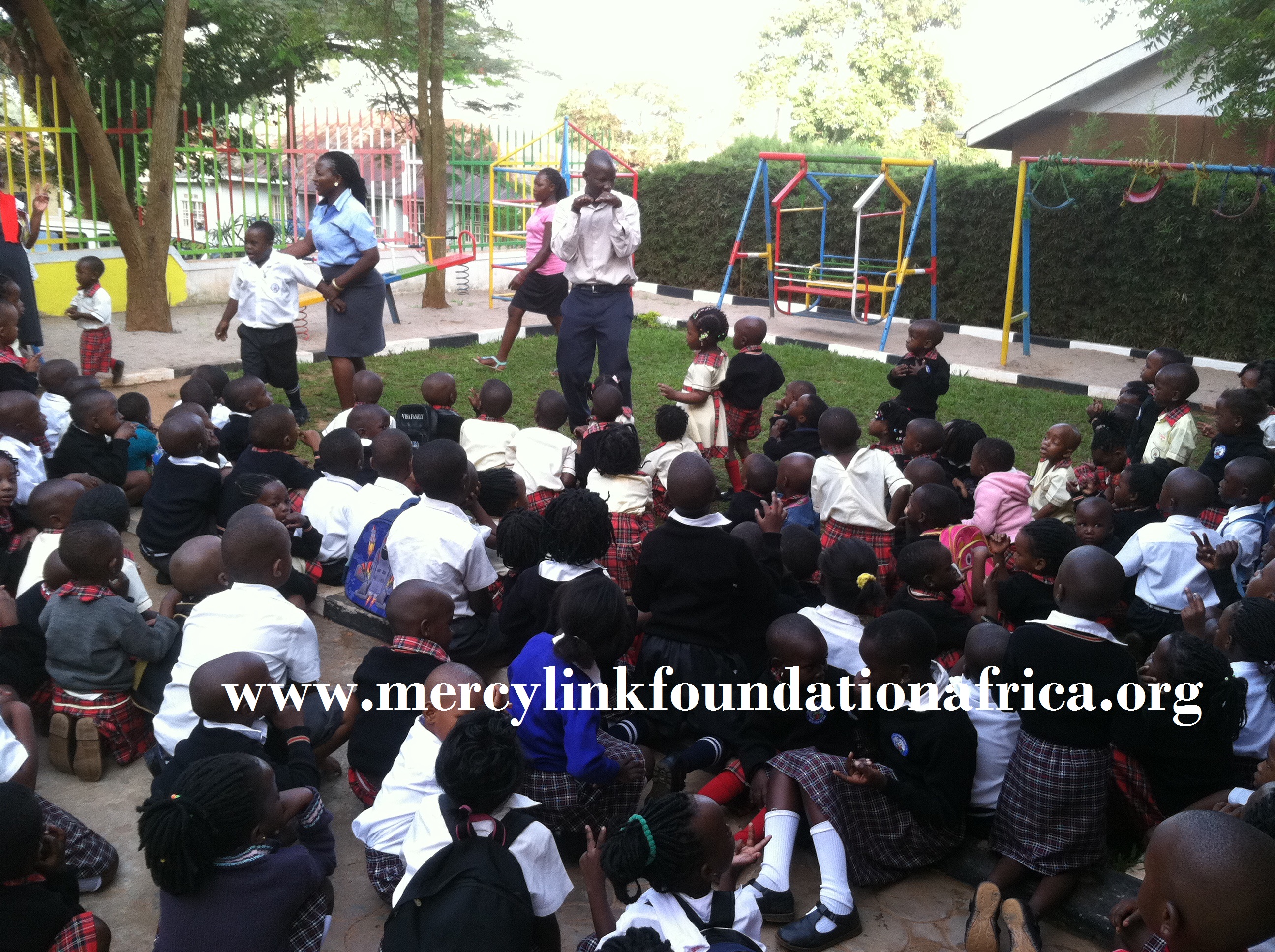 The community bible club programs have brought together 1,875 this month. 134 have so far been won since the beginning of March 2016. Plans are underway to include mass child evangelism campaigns, camps, Holiday Vocational bible School programs, scripture portion distribution and training child evangelists in a measure to reach other children in the communities.
Planned Programs
As we engage the new month, we are set for yet greater, programs ahead. Among these include.
•       The National Children Ministry training program
•       School Outreaches
•       Small group programs in schools and communities,
•       Eastern Uganda Raising Hope Training tour in Luuka, Iganga, Bugiri and Jinja
•       Outreaches to Refugee camps and starting Children ministry, church planter, discipleship and economic empowerment programs in the Refugee camps of Sango Bay, Kyangwali and Rwamwanja
•       Establishing the "That I may know Him" program at Kampiringisa Juvenile Remand Home
 Challenges
As we engage in these training programs, we are faced with a number of challenges among which include
•       The Budget: our scope of reach and impact has for far been limited by our monthly and annual budgets. The current budget has greatly affect our evangelistic, church planter, children ministry, trainings, outreach and discipleship programs. Our prayer has been and still is for the Lord to enables us receive adequate funding.
•       Christian Literature: this has still been a great challenge in as far as our ministry programs are concerned. We have and are in constant need of Bibles/ study bibles, Story of Jesus (SOJ) booklets, Manga Messiah booklets, leadership books for the leaders, tracts and booklets for evangelism.
•       Mobility: we have been in a constant need of a ministry car for mobility especially up country where the terrains are rough. This has been a great hindrance.
•       Training Centre: we are in need of a training facility where we can periodically train the leaders and commission them to affect their communities.
 Prayer Requests
As you pray for us, please stand with us for the following Prayer requests
•       Commit the programs for the next quarter unto the Lord (Trainings, outreaches, new curriculum etc)
•       Lift our Church planters unto the Lord remembering Pr. Enock Mujjuni and Pr. Joshua Majanga two of our Church planters whose churches under construction are currently at the roofing stage with need for iron sheets for roofing. And also Pr. Jude whose Church needs drums.
•       Need for a ministry Car to handle up country ministry activities where the terrain is rough
•       Lift individual employees, volunteers and partners unto the LORD.
•       Pray also for Day Star primary school and for the program activities at the school. Pray specifically for the financial support and new enrolments
•       Pray for the new openings in Kenya, Congo, Swaziland and Tanzania. Pray that God will connect us with genuine partners and individuals/churches and for the successful establishment of our ministry programs.
•       Pray for Christine one of our raising hope community bible club program in eastern Uganda whose ministry is under attack from a community organization run by Homosexuals.
•       Pray for Finances and new partners for the ministry.
•       Doors to open for ministry across the Globe.
•       The Economic Empowerment centre Building program and programs at Kamuli Dambwe. 
We are truly grateful for your continued support for the programs. That's cant convey our gratitude but we pray that the almighty God will continue to add unto you like minded partners and continued support to bless individuals and organizations across the Globe. Please do not hesitate to find out how you can support these programs by clicking the DONATE button at the top of the page. Please help us spread the good news and reach the lost in the communities. 
May the almighty God bless you.
Mr. Robert
Director