Mercy Link Foundation Africa is a mission faith based Non Governmental Organization seeking to equip and empower the local Church, Grass root organization and individuals with a passion to reach the lost and vulnerable in Africa.
We liaise with local churches, Grass root organizations, schools, Christian groups and prisons in order to carry out evangelistic missions, preaching and teaching in various forms, social interactions and outreaches aimed at bringing communities to the full knowledge of the Lord Jesus Christ.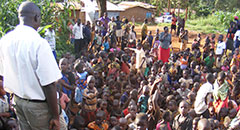 Our programs
Our Programs include:
Trainings;
The church Planter trainings,
Children's and youth Ministry Trainings
Outreaches;
School outreaches
Community outreaches
Prison outreaches
Home visits
BodaBoda's for Christ Program (Outreach to BodaBoda Riders)
People with Disabilities
Scripture Placement and Evangelism;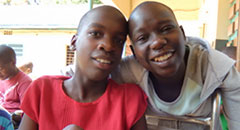 About us
Mercy Link Foundation Africa is a missional organization seeking to equip and empower the Church in Africa to affect the un-reached communities through effective and relevant propagation of holistic Gospel registered under the National NGO Board.
FOR SUPPORT OR DONATIONS
Our Information
Please Contact Us on any of our contact information below
P. O Box 269 Kampala (Uganda) East Africa
Tel: +256 392 003 454, +256 772 314 262, +256 704 927 362, +256 787 313 266,
E-mail: 
mercylink2@gmail.com
mercylinkadmn@gmail.com