Hello Beloved Partner,
Glad tidings in the mighty name of Jesus; I pray that all is well.
Allow me bring to you this report concerning the different ministry activities for June 2016. This month has been awesome filled with different ministry activities but new doors of opportunities opening before us. I am truly excited because such opportunities have not ceased to come our way as the Lord enables us take over new different regions of Uganda.
We pray that in sharing this report, you will like we do be encouraged.
THE CHURCH PLANTERS PROGRAM
At least 3,123 people were reached with the gospel and 223 surrendered their lives to Christ least through the different evangelistic outreach programs including door to door and community open air crusades. 93 of the new believers were absorbed in the different churches where the programs were undertaken.
Speaking of discipleship,52 new believers undertaking the "That I may know Him" discipleship course graduated in South Western Uganda.  The three month program focused on grounding the new believers in their new found faith, and establish them in their walk with the Lord. A total of 90 new converts are slated for yet the new intake in Kajjansi central Uganda.
A total of 126 pastors were trained through our vision casting training in three Eastern districts of Uganda.  The essence of the vision casting trainings is to empower Churches in Uganda and Africa to undertake reproducible and sustainable mission through Church planting as the most appropriate method of evangelism to the nations.
THE CHILDREN MINISTRY PROGRAM
The children's ministry program aims at nurturing children for Personal relationship with God, Growing with a healthy character and advancing the kingdom through outreach. 
We graduated 57 children through the Raising hope program in Nabitula community Buyende located 169kms from Kampala a new community in Eastern Uganda. Through the function, 10 community leaders including three Muslims surrendered their lives to Christ and 200 children were reached with the gospel.
Two similar programs have been started this month in the two other districts of with 140 and 394 children respectively. These children are set to graduate in the next three months.
The community bible club program is steadily growing with an average of one new club being planted every two months this year. At least one club was established in Mayuge with 394 children bringing the total number of community bible clubs to 15 across the country.
SCRIPTURE PLACEMENT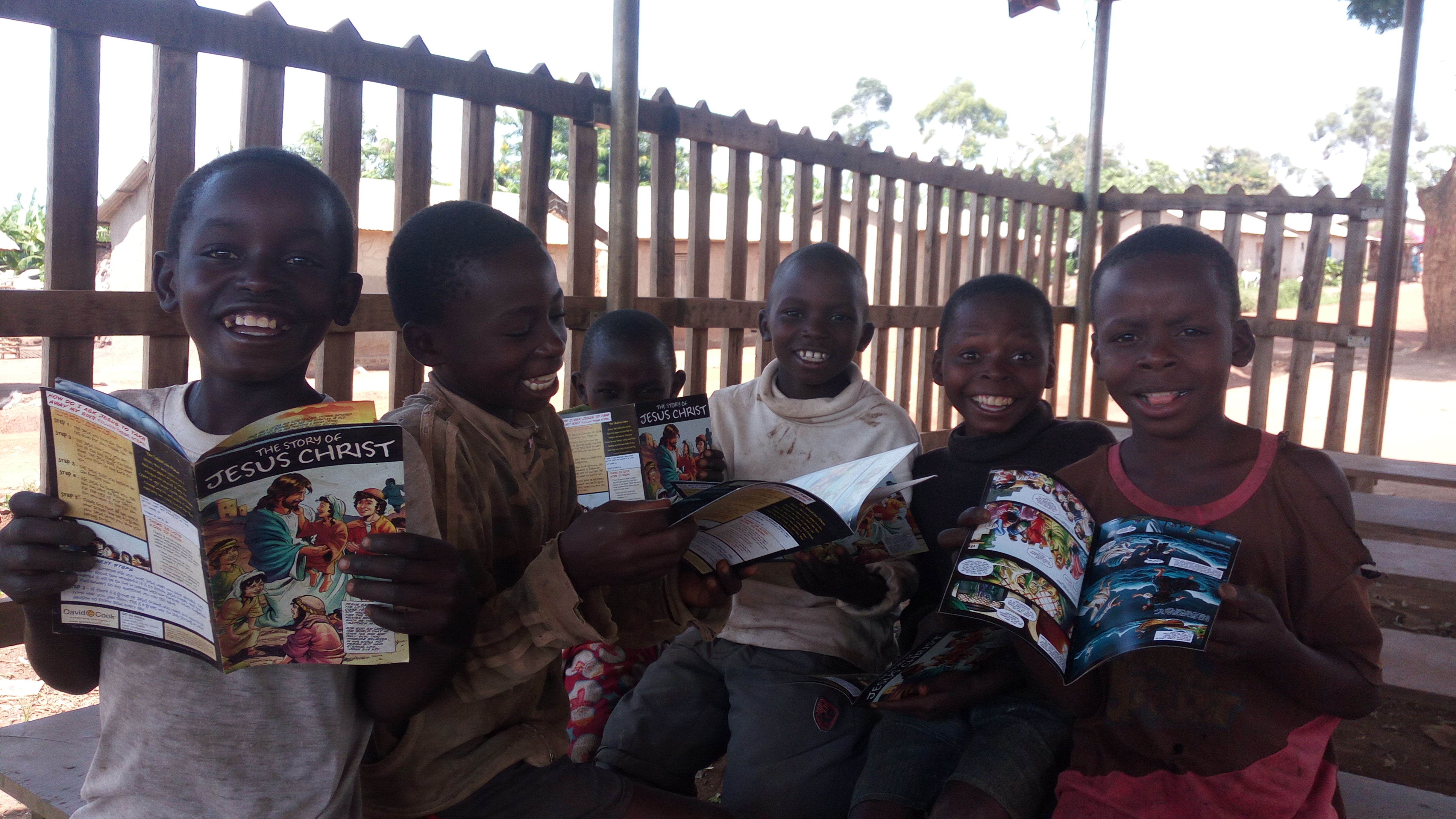 Many communities both Christian dominated and not are faced with the challenge of bibles and other scripture potions. It's a common phenomenon to find that the bible to people ration in a given church is 1:20. In many of the rural churches it's only the pastor who owns a bible. Many of the believers cannot afford to buy one and even when able the distance to the nearest store is great. With the limited number of bibles, believers are faced with challenges in their spiritual growth and knowledge concerning their daily challenges in their Christian walk.
PRAYER REQUESTS
As you pray for the ministry, please endeavor to
Dedicate our next programs slated for July unto the Lord. These include The Church Planter training programs, Children ministry trainings, outreaches and he community bible programs.

Pray for the ministry need of a car which continues to hamper most of the ministry programs.

Also pray that God will open doors for bibles to meet the increased need for bibles in communities and for the programs initiated in the communities through the different church planters.

 

Lift the different church planters unto the Lord praying specifically for provision, patience and wisdom I executing all that they are doing.
Partners like you are the life blood for the mission work here and it's because of your prayers, support and encouragement that we have had the courage and determination to keep keeping on. We are therefore grateful to God for you and the support you have given us that keep us going and reaching different children and youth in the communities. Please do not to visit our DONATE page to see how you can partner with us.
May Jesus therefore fill your barns with blessings and increase you in every area of your life. 
Sincerely yours,
Robert Sebunya
DIRECTOR