Hello Beloved,
Greetings in the mighty name of Jesus, I pray that all is well. All is well back here and the Lord has surely blessed and increased us in all our dealings. Thank you for your daily labor in the Lord and support towards our programs. We truly do appreciate. 
Allow me share with you our achievements from the ministry outreaches undertaken in the month of September. 
EVANGELISM AND DISCIPLESHIP PROGRAMS
This month, we trained a total of 28 potential church planters in Gulu districts Northern Uganda located approximately 335kms from Kampala city Centre respectively, 501 people were reached with the Gospel and 121 people surrendered their lives to Christ, 413 children were reached with the gospel and 197 surrendered their lives to Christ, 83 people were baptised this month, 1 church planted through the church planters program, 125 full bibles distributed and 83 New Testament bibles distributed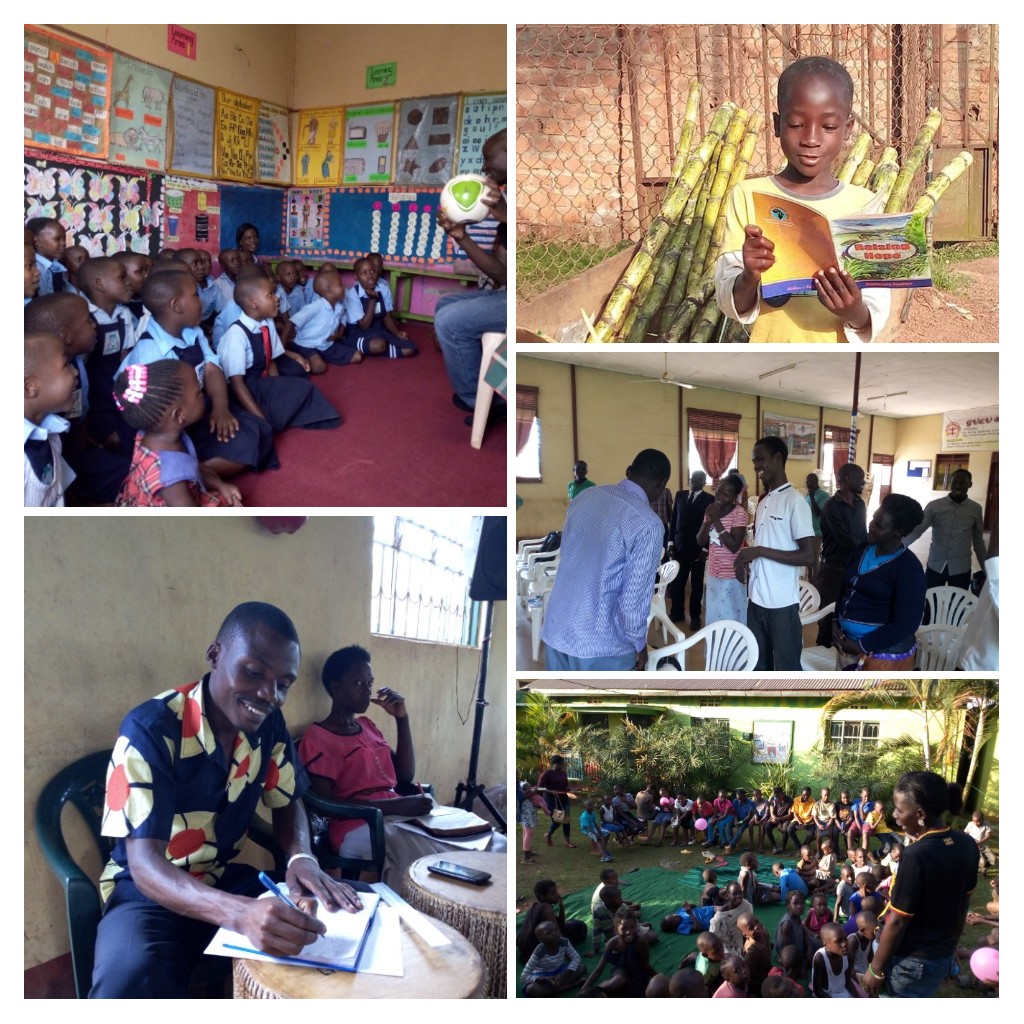 PRAISE STORY
NAME: Samuel Magumba
Designation: Church Planter
"The Church Planter training helped shape me for ministry and build confidence in me as I serve. It's hard to believe but now I help my fellow leaders develop their skill in serving others" says Stephen.
Having enrolled and successfully completed the church planters program, Samuel was inspired to plant a church in Wansimba a Muslim dominated community. Like many Muslim dominated communities in the district, Wansimba community had no church in it. Actually according to Samuel, initially the nearest Pentecostal church to the village is 10kms away. It's to this church that the believers tracked to attend service on Sundays. This multi linguistic community according to Samuel had been neglected and in so doing is a terrible state. The chronic poverty, drunkenness, joblessness, crime, idol worship and the poor health state of the locals is so evident in the community and the people. 
Through the church planter program, we equipped the church planters with skills pertaining to leadership but also always encourage them to mentor leaders for posterity and leverage on time because the task is too big for one person; for one is indispensable for God is not a respecter of persons. We encourage Church planters once they identify the right virtues in a believer to take the responsibility to develop them through mentoring to what God requires of them.
Samuel has planted a church in the community currently with over 50 children and 30 adults. He has continued to mentor a number of young people in this church who are currently serving in different areas of service in the ministry even as it grows. 
"I have mentored a 25-year-old Samuel Walunsasa whom I have appointed as the pastor to the new church in a few months" said Stephen. The church is currently under the pastoral care of a deacon from the mother church Samuel earlier planted. 
PRAYER REQUEST
Please as you pray for us, remember to specifically pray for Programs.
Pray for the October Church Planter Programs Bugiri, Rwamwanja, and a children's ministry program in Amuria, Mukono Church.
Pray for the church in Uganda and the different church planter programs established in the different parts of the country. 
We are grateful for the awesome and great things the Lord is doing in our midst and all this is possible because of your prayers and support that has enabled us to reach and touch these communities. We can't explain how much this means to us but one thing we know for sure is that the Good Lord is surely proud of you. We pray that even as he has been good to us through you, his goodness will never cease to manifest in your life as it has been in ours.
May the almighty God bless you abundantly?
Robert