Dear Beloved,
Greetings in the mighty name of Jesus, hoping that all is well. It is well back here.
Thank you for your continued support and for the confidence that you have placed in us. I would like to assure you that we do not take this confidence for granted. Through you, God graciously supplies the need resources of the organization. We don't take this lightly. That's why we dutifully utilize the availed resources for the intended purpose. As a result, the good Lord always rewards us with fruit that we share with you on monthly basis through the monthly reports to the glory of His name.
It's in this accord that I bring to you this report concerning the November ministry activities.
In this month of November, we have had the privilege of reaching up to 6,322 people this month through the evangelistic outreach programs. 2,183 of the people reached gave their lives to Christ. Through our church planters programs, at least 7 small groups (cells) were formed with a total of 167 new members joining the small groups in the various districts. 88 people were baptized with a prospect of about 79 others to be baptized in December.
At least 3 school fellowship groups were started in three schools after evangelistic school outreach programs to the schools. Other ministry programs conducted through the month included community evangelistic outreaches, discipleship programs in prisons and through community bible clubs, and training's.
UPCOMING EVENT REPORT
Christmas time is a season when we reach out and spread the love of Christ to children in the communities. This year, we focusing our attention on children in the community clubs of Bulange in Kampala, Kikalamoja in Jinja, A rehabilitation centre and two slums. The essence of this is to help portray the true meaning of Christmas through different ministry activities. A number of evangelistic programs are to be considered through the outreaches including Christmas parties, the nativity film shows, distribution of tracts and Christian literature and sharing the Christmas story, engage in activities and games related to Christmas like, shading, colouring and drawing.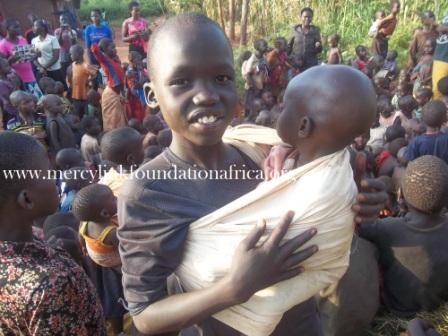 In some of these impoverished communities, 90% of the children born and raised in these have never had an opportunity to be exposed to life behind their boundaries. The concept of Christmas sounds another story with no experience attached to the story. Our effort to introduce Christ to these community children helps the children understand who exactly Christ is and what he did for our salvation. We believe now is the time to take this further and demonstrate this love in their lives through this love outreach.  Coupled to this, the children have never had the opportunity to celebrate Christmas with a family as most of the fathers spend their days in drinking sharks drinking local brew and mothers looking for food.
To successfully undertake this inventiveness, a budget estimate of about 3,670USD will be required we are currently soliciting support for the program. Please pray with us for partners who will stand with us in initiating the program.
PRAYER REQUEST
Please as you pray for us, remember to specifically pray for;

Pastor Fred Mulizi a church planter whose wife is in a critical condition in the hospital

Pray for provision for the roofing of Abundant Grace Bible Church and Walugoma Evangelical Church that require iron sheets for roofing in Bugiri and Masaka under Pr. Enoch Mujuni and Pr. Joshua Majanga Respectively.

Pray for Jude Mawanda a church planter whose church store gutted fire and had the church drums burn in the fire. Believe God with us for new drums.

Let's also continue to pray for the upcoming church planters Module 3 training in January 2016
As we continue to build a stronger partnership together, we fully recognize that your support and the continued trust that you place in us is the foundation of our success. We are grateful to God for your continued support of the programs. Please do not hesitate to visit check out how you can support these programs by clicking the DONATEbutton on the top of the page. Please help us spread the good news and reach the lost in the communities. 
May the almighty God bless you
Blessings
Robert Sebunya
DIRECTOR